Approximately 100,000 calories, 200 miles, and 50 fist bumps into your fitness journey at Orangetheory, coming soon to Tuckahoe, NY, you'll learn some pretty great things about yourself, the workout, and life.
You're going to make it far on your fitness journey with us, and we'll be ready to celebrate every milestone with you.
As you get ready for your first Orangetheory workout when we open our brand new studio in Tuckahoe, NY, pay attention. Remember how you feel that day. One hundred workouts later, that feeling will be a lot different.
Once you've crushed 100 or more workouts with us, here are some of the things you'll likely learn along the way. It's fun to think about what the future has in store for you! Your mindset will be in a whole new place.
1. You actually do improve.
You'll show up, you put in the work, and you give it your "All Out."
When you're pushing yourself and getting uncomfortable in the Orange Zone (at 84-91% of your max heart rate), it may not feel like you can possibly go faster, push harder, or last longer. So is that it? Are you at your peak?
Fitness success is gradual, and you won't see change overnight. But the weeks pass, and weeks turn into months—and at some point, you'll look at the numbers on the treadmill, rower, strider, bicycle, or weights and realize that you've gained some serious endurance, power, and strength since Day 1.
That's just after 100 workouts, so imagine another 100 workouts later, and another 100 after that…
2. The time you spend at Orangetheory is a tiny, manageable part of your day.
At some previous point in your life, working out probably seemed like a huge commitment. Your old gym membership kept you waiting for the equipment you wanted to use or left you wandering aimlessly as you guessed which move came next. You could easily sink 2 or more hours into a workout that didn't work. How could you possibly find the time for exercise amidst work, family responsibilities, and your social life?
But a fun, fast-paced, 60-minute full-body Orangetheory workout comes and goes in the blink of an eye. You've learned you can easily join us 4, 5, or maybe 6 times a week, occasionally even sneaking in a 90-minute session or booking 2 workouts back to back.
After all, what is 4, 5, or 6 hours a week compared to the total amount of time you spend binge- watching GOT and all your favorite shows?
Your Orangetheory routine will improve your time management skills throughout all aspects of your life, so balancing work, family, health, and a social life will become completely doable. Your life will be more "together" than ever before.
3. You're all about the math and the numbers.
Orangetheory's wearable tech will help you track your stats during class as you hit your target heart-rate zones and rack up splat points. (If you earn 12 "splat points," you gain a spike in metabolism and increased energy—and keep burning calories for up to 36 hours after the workout.)
By workout number 100, you start paying attention to other numbers, too.
How much time does it take you to run a mile? If you increase your speed by .1 mph, how does that affect your time? What wattage do you need to row for an "All Out" pace? What's your 500m time on the rower? How many meters per stroke? Which weights should you grab for laterals versus goblet squats? If your coach encourages you to increase weight with each round, where will you start and where will you end?
Orangetheory is competitive only in the best sense of the word. With the help of your coach, you'll learn how to push yourself and set new personal records so you achieve results and reach your goals.
4. You know your base, push, and all out paces—heart rate monitor or not.
When you start working out at Orangetheory Tuckahoe, you'll be watching screens throughout our studio carefully to see if you're working hard enough to get your heart rate into the calorie-burning "Orange Zone."
After 100 workouts, you'll still check to see if you need to add .1 or .2mph, and you'll still love watching those splat points add up, but you'll learn your body and know where you need to be to get it done.
5. You start to enjoy things like burpees, squats, rowing, and running.
Just wait until you try the ultimate burpee! You're going to love it!
Your relationship with soreness will change over time. Not only will you come to conquer the moves you were once barely able to complete. You'll also gain appreciation for challenges that push you toward your goals and help you get more from your workout.
6. At last! You know how to row!
Slowly but surely, with guidance from your favorite coaches, you'll get a hang of the challenging but fun Orangetheory water rowers! Sure, there will still be plenty of room to improve and perfect, but you're focus will shift from form to performance.
7. The effort you put in makes a difference.
The more you put in, the more you'll get from the workout—and the more you'll get from life.
You'll know when you're not giving a workout 100%, and sometimes that will be with good reason. But you'll also feel the difference when you go "All Out."
No matter what your coach encourages you to do, it's up to you to hold your "base pace" between pushes throughout our high-intensity interval training. It's up to you to row faster. To reach for those heavier weights. To try to get a few more reps in during those last 10 seconds of a block.
It's challenging, and we get uncomfortable when we push ourselves, but by workout number 100, we learn that the reward is so worth it.
8. It's a lifestyle.
Dedication is more important than motivation.
It doesn't matter whether you feel like working out or not. And the reason you start in the first place might be completely out of the picture by the time you've reached 100 workouts.
By the time you've conquered 100 workouts or more, you will have achieved the level of dedication it takes to focus on living your best life no matter what.
Orangetheory Tuckahoe isn't a hobby. It will become part of your life. You'll genuinely care about your body, your health, and your happiness. You'll love the Orangetheory workout—and will let nothing stand in the way of you doing you.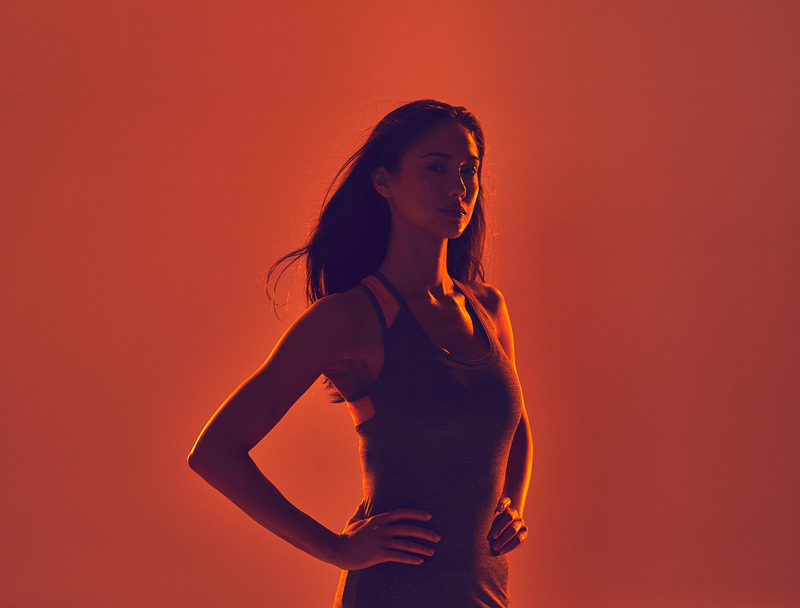 9. It's harder to stop than it was to start.
Think back to a time when you weren't working out at all.
You knew you wanted to be more fit and get more from your life, and it seemed easy in your mind. But when it came down to it, your comfort zone was easier. It was easier to spend an extra hour on the sofa in front of the TV than to get up, put on those workout clothes, drive to the gym, and put in the work.
Once you overcome that barrier, find a workout that's fun (with members, coaches, and staff you love seeing), and are used to working out 3 or more days a week, skipping an Orangetheory workout won't necessarily feel enjoyable.
Orangetheory makes your day feel complete, and you'll always leave our Tuckahoe studio with an elevated sense of health, confidence, and accomplishment. You deserve to do this for yourself!
10. You're a winner even when you don't win.
For the most part, we won't be terribly competitive here at OTF Tuckahoe.
You'll compete against yourself to push yourself harder than yesterday and set new personal records—and it will be challenging, but fun. Everyone will be working at their own individual levels.
But we will enjoy an occasional competition-based fitness challenge, like the Transformation Challenge (an 8-week challenge with cash prizes for weight loss) and the Dri-Tri (our own version of a triathlon).
Anyone who opts to participate in these competitions and give them their all will be a winner. By competing, you'll gain strength, confidence, and have a really great time with your Fit Fam. And you'll always learn something about preparing mentally and physically for your next your next challenge—whether it's here at our studio or something else in your life.
The same will be true when you compete against yourself during your daily Orangetheory workouts. You won't likely reach your new fastest pace or highest rower wattage every single day, but you'll be a winner just for showing up and sticking with it.
One hundred workouts in, you'll know that every workout is a victory.
11. You belong.
We have all had our share of insecurities, especially before getting serious about health and fitness.
Orangetheory gives us confidence and helps us move forward from all the labels we once accepted as 'who we were.'
More than that, Orangetheory is a safe space where we all fit in—from all walks of life, different ages, backgrounds, and individual levels. Your Orangetheory Tuckahoe Fit Fam, from the members to the coaches and staff, will love seeing you.
By the time you've joined 100 workout sessions with us, you will have found a second home: a place where people not only welcome but support and celebrate you.
If you haven't signed up yet—this is for you: Sign up here to learn more about Orangetheory, coming soon to Tuckahoe, NY, and to claim our latest membership offer. We're excited to help you start your fitness journey and show you how you'll feel 100 workouts in! A year from now, you'll be glad you made this decision and joined our Fit Fam!